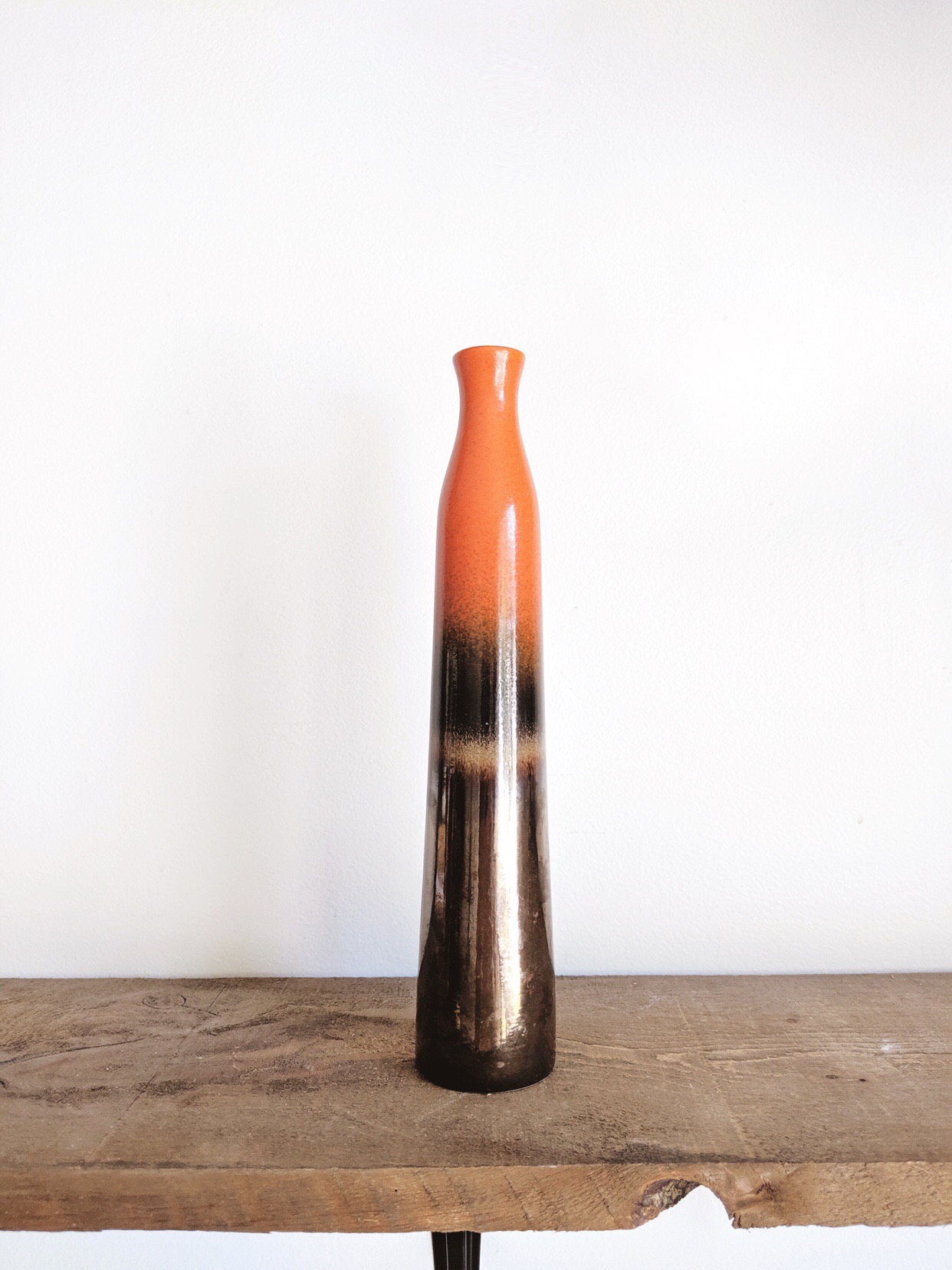 Vintage MCM vase
This beautiful piece has no makers mark or signature, but It has beautiful shades of Orange and Black in an unusual tall shape.
measures 12" H x 2.5" W base, .75" D
*This is a vintage piece and could contain slight flaws, imperfections, or marks. Anything significant WILL be mentioned and photographed.