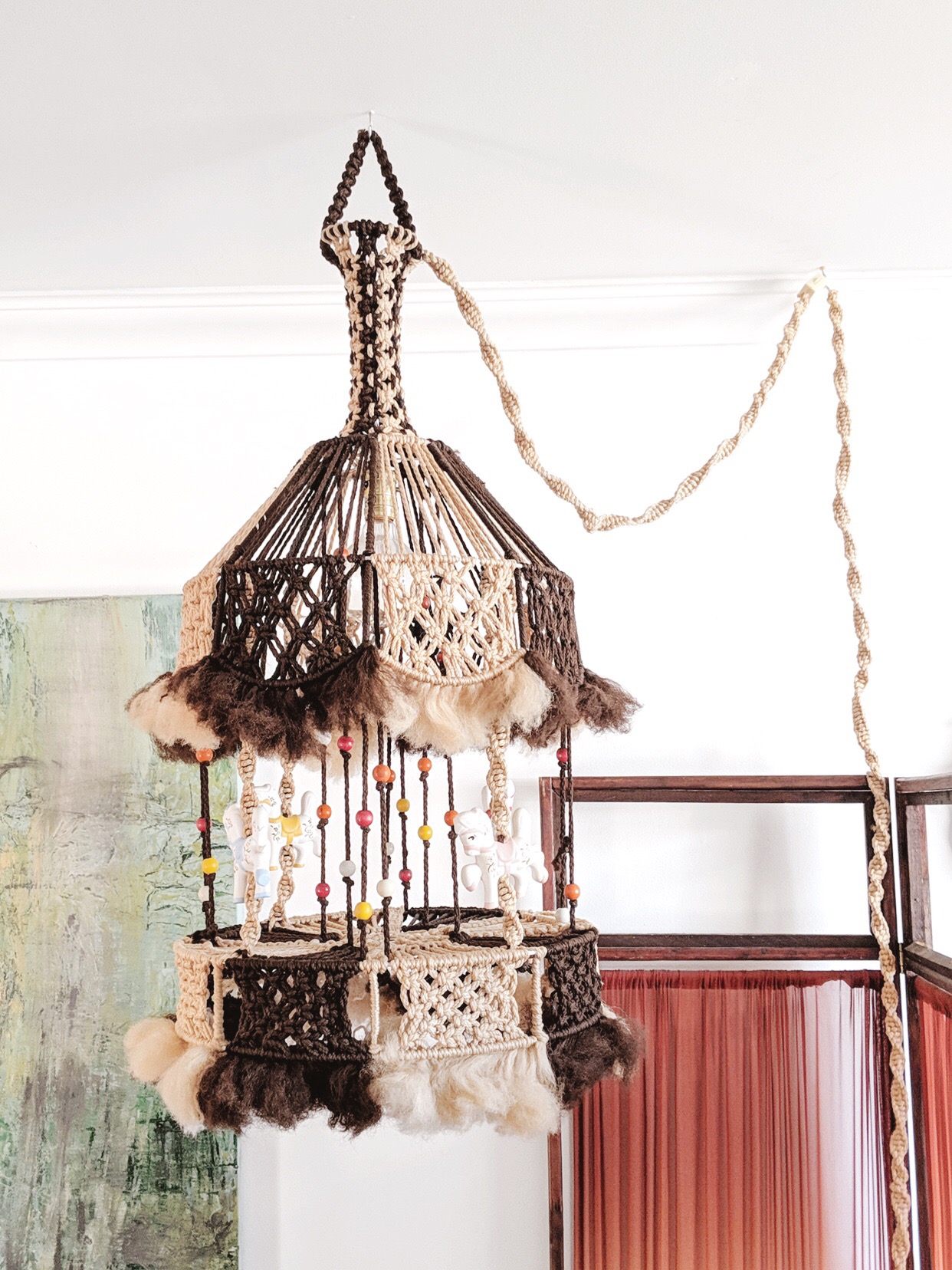 Macrame Carousel Lamp
This vintage Macrame Carousel Lamp is the kind of piece that is thoroughly evocative of its era, but timeless as well. It's obvious that a lot of time went into making this. The quality of the craftsmanship is unmistakable. And the whimsy is endearing.
In very good condition. Two of the ropes have frayed and are tied together, but is barley noticeable. Please see last picture for example.

As you can see, it does work. It takes a standard size light bulb. The cord and plug are original, and therefore old, but there aren't any frayed or bare spots.

The carousel portion has a diameter of 16" and from top of hanger to bottom fringe it measures 38"H
The horses are 3.5"T by 3"W each.
The cord has a total length of 15 Feet and is completely covered in Macrame
sold out